We have reduced our seating capacity in order to make sure tables are 6 feet apart & only accommodate  6-8 people at one time.  Also we are not serving any buffets at this time but will have a salad bar with sanitary gloves for serving and hand sanitizer available throughout our building.  For those of you not yet comfortable with dining out, we continue to offer curbside pick-up but will no longer be able to offer delivery due to staff shortages.
Both our bar & deck are offering less seating than previously.  We encourage boaters to pull up to our docks where we will be happy to deliver food & beverages right to your boat.  Music on our deck starts this Friday & Saturday evening. While we cannot enforce social distancing, we encourage everyone one to be courteous & respect others' space.  Please make decisions that are right for you!!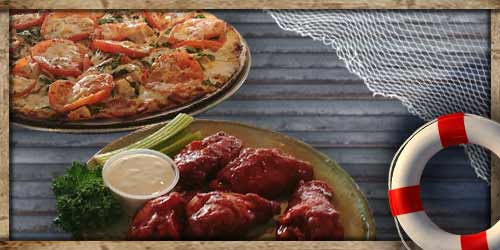 Our famous, fresh salad bar leads you to our delicious prepared salads and dishes, our soup bar and onto our large, diverse buffet. Our Main Menu features your favorite entrees.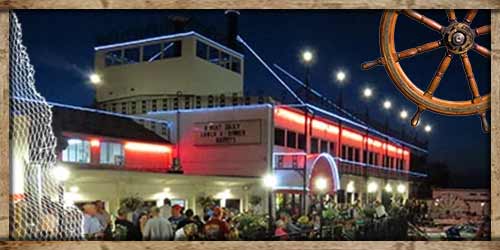 Host your next banquet, dance or celebration with us! Located in our Upper Deck overlooking the scenic Wolf River. Our experienced staff will assist you through your special event.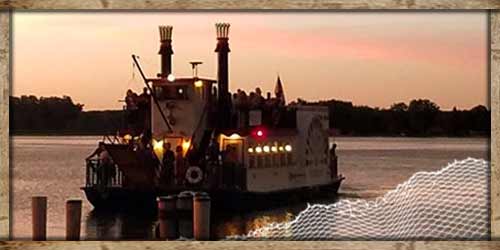 Enjoy our public cruises on the scenic Wolf River and Upper Lakes. Add something new to any occasion or party by hosting it on "The Showboat II." Featuring Dinner, Luncheon and Brunch Cruises.
welcome to Fin 'N Feather
Winneconne, WI
Located in Winneconne, WI on the scenic Wolf River, serving you and your guests a variety of menu items to please every appetite as our experienced, professional and friendly staff assists you through your dining experience. Seating available in our main dining room, bar side dining, outdoor seating on our deck beside the Wolf River, or dine on "The Showboat II" on a scenic Wold River cruise!