The Showboat II Cruises
Enjoy our cruises on the scenic Wolf River & Upper Lakes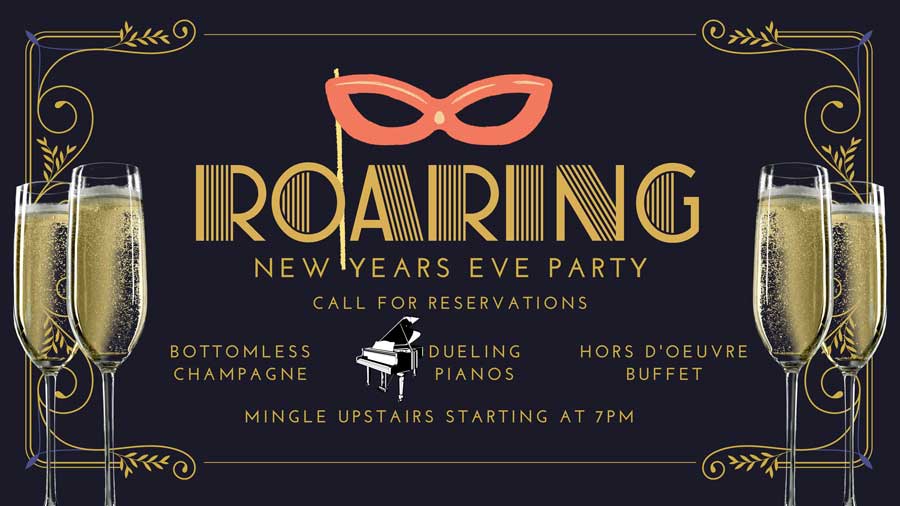 Join us at Fin 'n' Feather for a
Roaring New Year's Eve!
Our Speakeasy themed party is limited to 150 folks, so call in advance to make a reservation.
Tickets are $60 per person and table reservations are available for parties of 8.
We will be serving bottomless champagne and an upscale Hors d'oeuvre buffet.
Mingle upstairs in our banquet hall beginning at 7PM. The Pianos will duel from 8PM - Midnight.
Masks are welcome, and a champagne toast will be served at midnight!
CALL TO RESERVE YOUR SPOT!
Add something new to any occasion or party by hosting it on the Showboat II.
All Dinner, Luncheon and Brunch Cruises are $50/person and include:
A scenic 2 hour boat ride
All you can eat buffet
Coffee or milk
Dessert
Tax and tip
Add something new to any occasion or party by hosting it on the Showboat II.
All Dinner, Luncheon and Brunch Cruises include:
A scenic 2 hour boat ride
All you can eat buffet
Coffee or milk
Dessert
Tax and tip